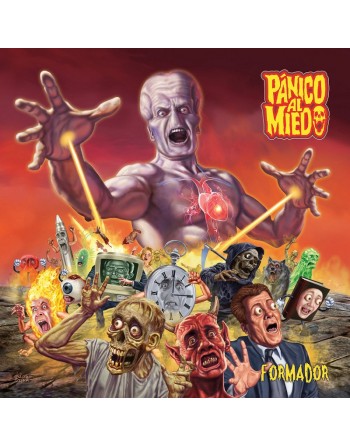 "Formador" was released in 2018, but it has only now been released in 2LP black vinyl gatefold, in a spectacular limited edition to 250 hand-numbered copies.

This album brought together for the first time in the same album two legendary Death guitarists like James Murphy and Bobby Koelble, amongst other stellar guests. It was produced and mixed by Juan Urteaga at Trident Studio, mastered by Jens Bogren at Fascination Street Studios, and featured a cover and artwork by the legendary Ed Repka. Wow!

High level death thrash, folks, and a CD of their first demo free with every 2LP.